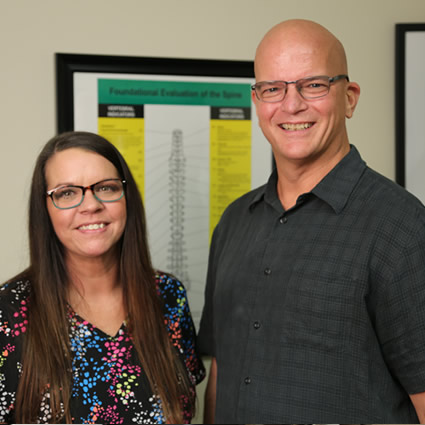 About Us
Helping You Live Your Best Life
Dr. Bob Apol has been in practice since 1993, when he graduated from Life University. His first stop was back home in the state of Michigan, where he remained for six years. Then, he joined our community, working alongside one of his mentors for two decades. Apol Chiropractic opened in June 2019.
Our team's goal here is simple: to help you achieve yours. As you reach each milestone, you'll develop new goals, and we'll continue to work with you on your journey to health.
Getting to the Bottom of Your Problem
Chiropractic care is a natural approach to discovering the underlying cause of your problem and correcting that issue. When you arrive, Dr. Bob will take the time to address your aches or pains but also to explain that your discomfort is rooted in your body being out of balance. That stress on the nervous system can come from physical, nutritional, emotional or other stresses. He'll help you work through all of these areas.
Our goal is to help you make the changes to your lifestyle so you can stop feeling those aches and pains. Through chiropractic care, nutrition and a healthy lifestyle, you can live a life of total wellness.
MEET DR. BOB APOL »
What Sets Us Apart
At Apol Chiropractic, our goal is to help you get well and stay well. With years of experience and a unique set of chiropractic techniques and services, we offer a one-of-a-kind approach to your healing:
Sacro Occipital Technique® and Cranial Therapy specialty techniques for advanced healing
Pediatric care focusing on neurological childhood development
Nutritional testing to support any imbalances in your bodies stress handling systems, including hormonal, digestive, blood sugar, mineral balance, inflammation and immune system
Products carried in-office to get your body the nutrients it needs
"Nutrition is a passion for me," Dr. Bob explains. With hundreds of hours of studying nutrition, his equal fascination with nutrition and dedication to your health offers a thorough approach to healing.
By combining nutrition with chiropractic care and a healthy lifestyle, you can live a better life. – Dr. Bob
Call Now
Contact Apol Chiropractic today to schedule your first appointment! Same-day visits are available.

About Apol Chiropractic | (205) 538-7410